Our Ayrshire Potatoes, now with PGI!
July 16, 2019
We're delighted to announce that Ayrshire Potatoes have achieved PGI status.
---
This will be a huge benefit to Ayrshire New Potatoes, since it means the powers that be agree with us that these tatties are a special food and that the growing conditions of the Ayrshire region, combined with the experience and skill of the growers, make them a unique product which cannot be replicated elsewhere.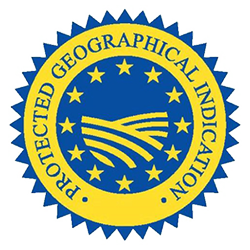 What is PGI?
PGI stands for Protected Geographical Indication and means a product is special because of where it's from.
We spoke to Drew Young, who farms our Scotty Brand Ayrshire Potatoes in Girvan & who was one of the drivers in gaining the PGI status:
"The Ayrshire Potato Growers are delighted to have achieved PGI (Protected Geographical Indication ) status, to protect a product that is over 120 years old.  It is good to be recognised the same way as so many other high quality food and drink items and we hope that it help to secure the future of potato growing in Ayrshire by assuring  customers they are buying a genuine article with provenance, quality and flavour."

Drew Young, Girvan Mains Farm
Our Scotty Brand Ayrshire Potatoes are available to buy from most supermarkets in Scotland now and will also be available in Asda stores in England & Wales from 21st July 2019.
Back to News