All the best things are made in Scotland

Coatbridge. 1948.
Albert Bartlett boils up locally grown beetroot in a tin bathtub in his shed, so he can sell it to support his growing family. Scotty Brand is born. We've changed a lot since then, but we're still family run. Still succeeding due to hard graft. Still bringing you locally grown, fresh, tasty Scottish food.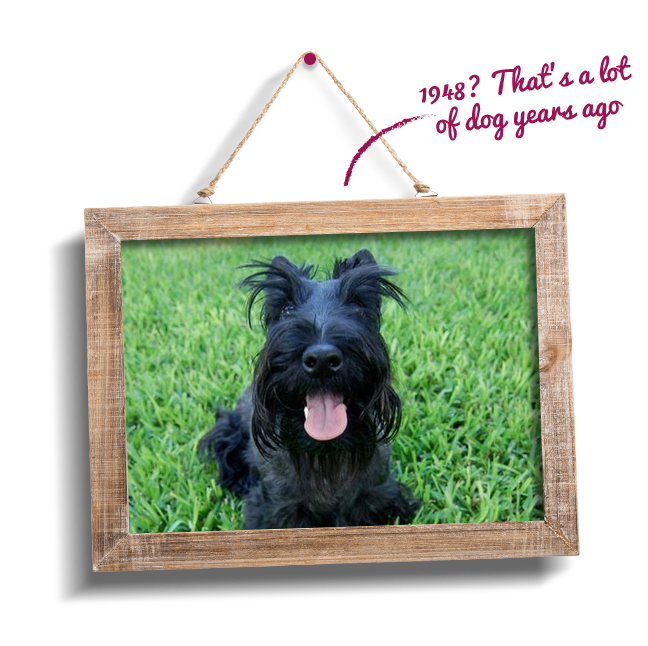 For over 70 years we've worked with Scottish farmers, championing their chunky chips, promoting their potatoes, praising their peas, bringing you their berries. With our faithful terrier Scotty at our side (he's all about loyalty, being full of energy and licking his chops at the thought of tasty grub), we stand for everything that's good about Scottish food.